Posted by Hannah Deadman on 18th Oct 2017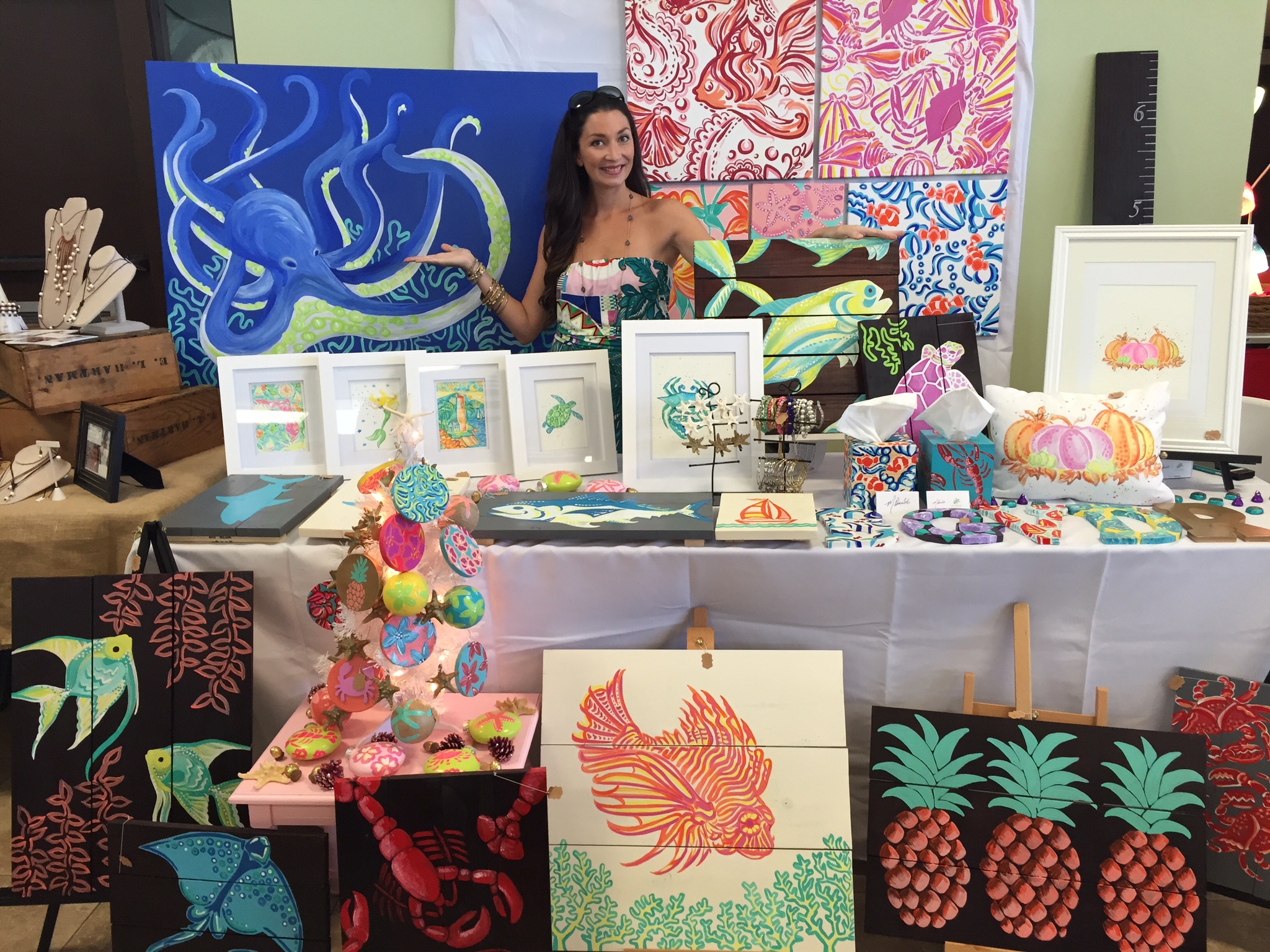 Name: Melissa Rinaldi
Company: Go Coastal Studio
Gift Store Product: Paintings
Where you're from and currently reside: Jupiter, Florida
How long have you been painting? When or how did you get into it?I have been painting pretty much all my life. I was homeschooled until high school, so we chose our path in addition to pursuing the core subjects. It only started as a career for me when I was pregnant with my third child. That was two and a half years ago. I went to Flagler College and started out as an art major, then I switched to political science. I actually practiced real estate law and didn't paint seriously for six years, but I still kept art as a side gig and creative outlet. I lived in Tampa, Philadelphia and now I'm here in Jupiter.
Where do you get ideas? What is your inspiration?
My map series is the most popular. In fact, I did a map of Jupiter. I've always taken suggestions from my fans on social media and have painted a variety of maps along the Florida coastline. My inspiration and style is bright and beachy – but with attention to detail. I wanted more than todo just impressionist/abstract art.
What is your favorite thing you've ever created?
I did a mural in a local Abacoa studio called Ready 2 Hang Art. It was really cool to create that, and the owner let me take two months to paint it. It's up for another month.
Where is your favorite place to see art?
I loved going to New York City, the big galleries, just the different styles are all so amazing. Also, I love the Met. The Salvador Dali museum in St. Petersburg, Florida is amazing too; I love Dali. My favorite artists range from Dali to Michelangelo. It's really amazing to see how many different styles there are.
What's the best advice you've ever heard about art/creativity?
Listen to your audience. This started from my sister in Palm Beach County, who told me to leave out the color black. Now my paintings are bursting with color!
What drew you to painting on mugs?
That's how I partly changed from painting as a hobby to painting as a career. When I learned how to print my works of art on a purse, phone case, mug and other every day items that people can use, it was transformational. And that's the great thing about social media. You get ideas, like "Don't forget this or that." Listening to your audience is key. That's who I paint for – not myself, and that's why it's great to know how to do different things. It's about expanding things beyond the sketchbook.