Posted by Hannah Deadman on 27th Apr 2018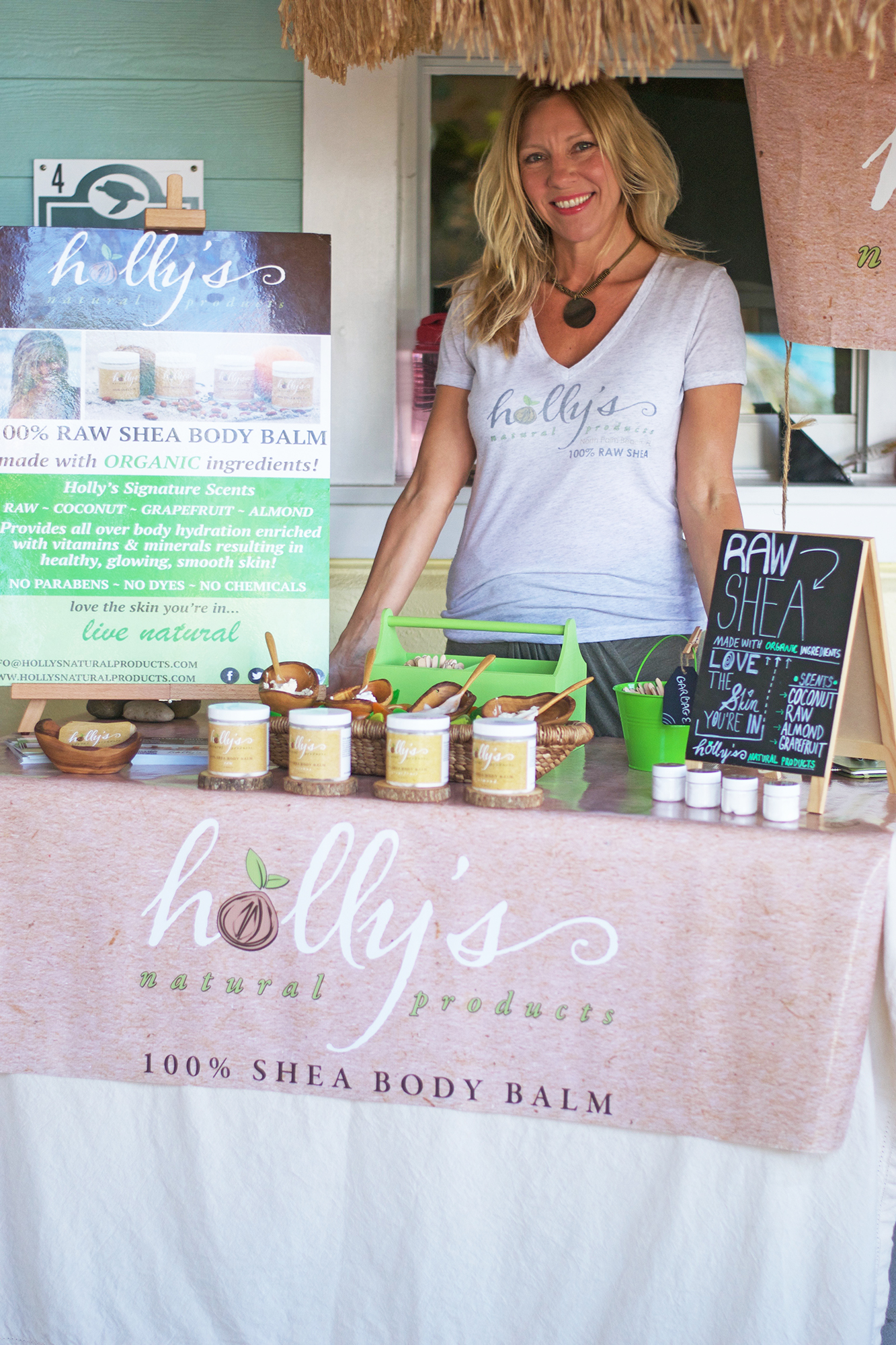 Name: Holly Elkin
Gift Store Items/Business: Holly's Natural Products
Location of business: North Palm Beach, Florida
Dream superpower: Wonder Woman would be my dream superpower. I will be taking on new challenges of all kinds, and powerful energy helps all people in need of living natural and healthy by using pure, plant-based skincare products. Simply unstoppable!
How long have you been creating Holly's Natural Products? Tell us about the product.This June it will be two years. I provide a high quality, all natural, plant-based ingredient products using unrefined shea from Africa, coconut oil and other essential oils. My products are for women, men, children and even animals! Because of the anti-inflammatory properties unrefined shea provides, customers use the raw for the horses' hooves. It also relieves itching on their dog's skin due to allergies.
Where did you learn this skill?
I did quite a bit of reading, research and application. Plus practice, practice and more practice!
Tell us about your product and what separates it from similar products?My products are 100 percent handmade, unrefined and vegan. I use all natural, unrefined, plant-based and organic ingredients. Consumers are challenged to know what ingredients are in the product, and how safe the product claims to be. My company's mission is to help the consumer understand the difference in refined and unrefined products, as well as understand why synthetic fragrances, parabens and dyes are in many of their daily products they use at home.
Where do you find ideas for your work?I listen to what the consumer wants as a whole and find out what my existing customers want for their personal skincare regime. I also explore other competitors to learn how they attract consumers and research other areas of the world's skincare products.
What do you love about your work?I love that I am able to share with the world what I've learned in hopes of helping someone live more natural. Being an entrepreneur is special in its own way when you love what you do. I invent a product in which the ingredients are known to help with so many skin conditions and can be used daily for the skin, hair and nails. What's not to love?
What's the best piece of advice you've heard when it comes to chasing your dreams?
Keep going, keep learning, share what you learn, learn from others and never give up!
How is your business sustainable, and what is the benefit of buying local?My company uses certified fair trade, organic unrefined shea butter sourced from Ghana, Africa. Fair trade is about better prices, working conditions, local sustainability and fair terms of trade for farmers and workers in the developing world. My company is also in the process of being EWG-verified (environmental working group.) This stamp of approval lets consumers quickly identify products that meet strict ingredient standards and are "produced with the best manufacturing practices." The benefit of buying local gives the consumer the opportunity to get to know the company. It helps them know how they produce and manufacture using sustainable ways to help the community grow and flourish. Follow me on Facebook and Instagram for more information about new products launching this summer!