Posted by Loggerhead Marinelife Center on 29th Jun 2020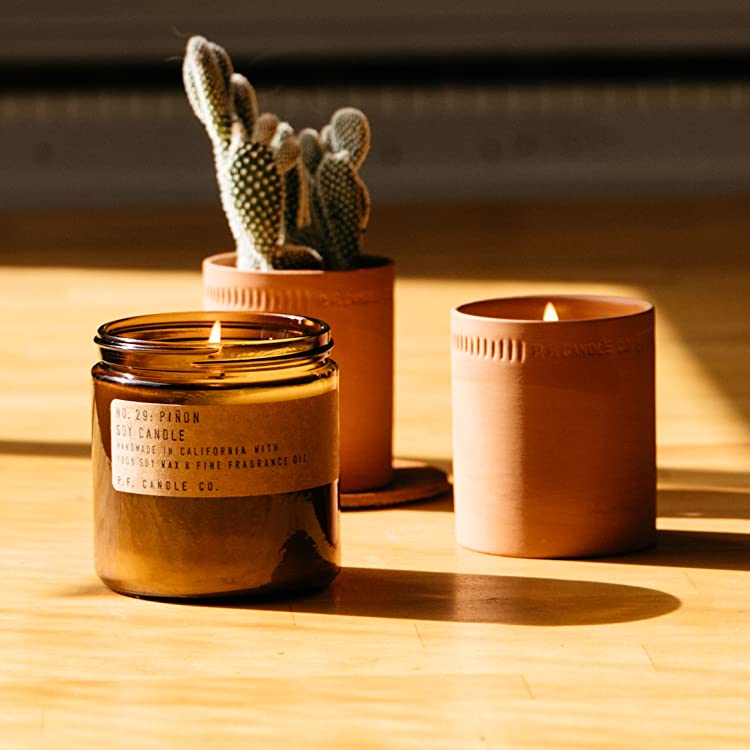 Name: Kristen Pumphrey & Thomas Neuberger
Company: P.F. Candle Co.

Items sold in LMC gift store:
Candles, Incense, Room & Linen Sprays

Where you're from and currently reside?
Tom is from Southern California and Kristen is originally from the Washington D.C. area. We now live in the Los Angeles area.

How did P.F. Candles come to be?
Kristen was working at a craft magazine when she lost her job due to the 2008 recession. She got inspired to start a blog, and then an Etsy shop, selling handmade items. The candle line was introduced around 2012, and it started to take off so Tom came on board after the two got married. The rest is history!

What are some of your most popular products?
We're best known for our classic amber jar candle line, which has expanded into a line of several home fragrance product offerings like reed diffusers, room & linen sprays, and incense.

Do you have a life motto that has powered your business?
Kristen: "Under promise, over deliver" and say "yes" and figure out how to make it happen.
Tom: You can't improve if you don't know what you are doing.
What ingredients make your candles cleaner and/or more sustainable compared to others in the market?
Soy wax is a more sustainable wax because it is a renewable resource, unlike paraffin, which is a finite, petroleum based product.

How can people reuse their candle jars after the wax has been used?
Our favorite method is to pop the jar in the oven (lowest heat setting) until the remaining wax liquifies, then dump that out into a trash or receptacle, and wipe the inside clean. You can put them in the dishwasher too! We use them for plants, pencil holders, Q-tip holders – lots of ideas. Another tip is to put the jar in the freezer, the wax will contract and will either fall out or you can chip it away.